Meet the Team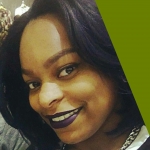 Tierra Ransom: Manicurist
Our Salon Manicurist
All things nails:


*manicures and pedicures

* acrylic nails

* sculptured nails

* gel polish

* dip powder

Aretha Pratt: Senior Hairstylist
Senior Hair Stylist & Specializes in Cuts and Waves
My specialty is designing a professional current look and style to meet your life style.I do all phases of hairstyling.(cuts,color,relaxers,natural,sew-ins,and braiding) I also I specialize in healthy hair care.I attended Tennessee School of Technology where I received my cosmetology license.I have been doing hair since 1993.I invite you to book your appointment with me!

'If Your Hair is not Becoming to You, than You should Becoming to me"!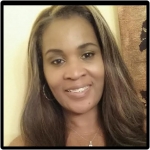 Tatanya Dailey: Senior Hairstylist
Salon Owner: Senior Hair Stylist,Ecure Distributor,Educator
Your Hair is My Business!My first concern is healthy hair care and relaxing you before all else.I specialize in "Bringing Your Hair to Your full Potential".I am the developer of The Primp Hair Care Plan,which brings every head of hair to it's full potential of health and growth.I am a certified colorist and a certified extensionalist.I am a multi-cultural hair stylist. I do all phases of hair styling.My signature marks are soft, touchable relaxed tresses with bounce and shine.I received my cosmetology degree in 2000. Since than I have been training and improving and cultivating my skills. I have done so by attending hair shows and extended training classes. I received hair coloring certification's from Wella, Redkens and Rusk.I am certified as an Ecure Educator with Amanda Styles from New York City.I thrive to stay current and knowledgeable in all things hair. Book with me to get started on your healthy hair journey!