Meet the Team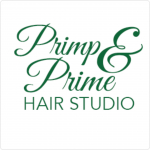 Booking Information
($50.00 charge No Call/No Shows) (No children or extra guest) (No Food)( Beverages welcome)Thank you in advance!
New Clients:
Thank you for choosing Primp and Prime Hair Studio for your beauty needs!
If you are a new client you must first book a consultation appointment.
Your appt. is not confirm until you receive a confirmation text from your stylist.
If your appointment is not confirmed it is because I cannot book you do to time.
I am looking forward to meeting you!

Returning Clients:
Please make sure you key in all your services you want render on the day of your appointment to assure no over booking example: relaxer,semi color,full trim and a ecure...
Please make sure you check confirm when you receive your automated text reminder is sent,so I know you are coming.
If you have to cancel your appointment call the salon (901-217-4030) or email: at primpandprimehairstudio@gmail.com.
If we do not answer please leave a message.
Appointments must be cancelled within 24hrs.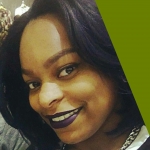 Tierra Ransom: Manicurist
Our Salon Manicurist
All things nails:


*manicures and pedicures

* acrylic nails

* sculptured nails

* gel polish

* dip powder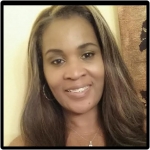 Tatanya Dailey: Senior Hairstylist
Salon Owner: Senior Hair Stylist,Ecure Distributor,Educator
Your Hair is My Business!My first concern is healthy hair care and relaxing you before all else.I specialize in "Bringing Your Hair to Your full Potential".I am the developer of The Primp Hair Care Plan,which brings every head of hair to it's full potential of health and growth.I am a certified colorist and a certified extensionalist.I am a multi-cultural hair stylist. I do all phases of hair styling.My signature marks are soft, touchable relaxed tresses with bounce and shine.I received my cosmetology degree in 2000. Since than I have been training and improving and cultivating my skills. I have done so by attending hair shows and extended training classes. I received hair coloring certification's from Wella, Redkens and Rusk.I am certified as an Ecure Educator with Amanda Styles from New York City.I thrive to stay current and knowledgeable in all things hair. Book with me to get started on your healthy hair journey!